The Golf Umbrella
$95.00
$0.00
The Weatherman Golf umbrella is the perfect companion on the golf course. Industrial-strength fiberglass prevents breaking and inverting, and vented canopies withstand winds up to 55 mph. Teflon-coated fabric keeps you dry and the UPF 50+ barrier protects you from the sun, making Weatherman the perfect golf umbrella for rain – or shine. A large mesh pocket offers handy storage and a silicone-coated rib makes for a perfect place to hang your towel so it doesn't slip off. The Weatherman app for Android and iOS notifies you of weather conditions and syncs with Bluetooth technology so you'll never leave it behind.
Available in two sizes: 62" and 68"
62" UMBRELLA
Closed length: 39.5"
Open: 51" diameter, 62" arc length
Auto open, manual close
68" UMBRELLA
Closed length: 42.5"
Open: 55" diameter; 68" arc length
Auto open, manual close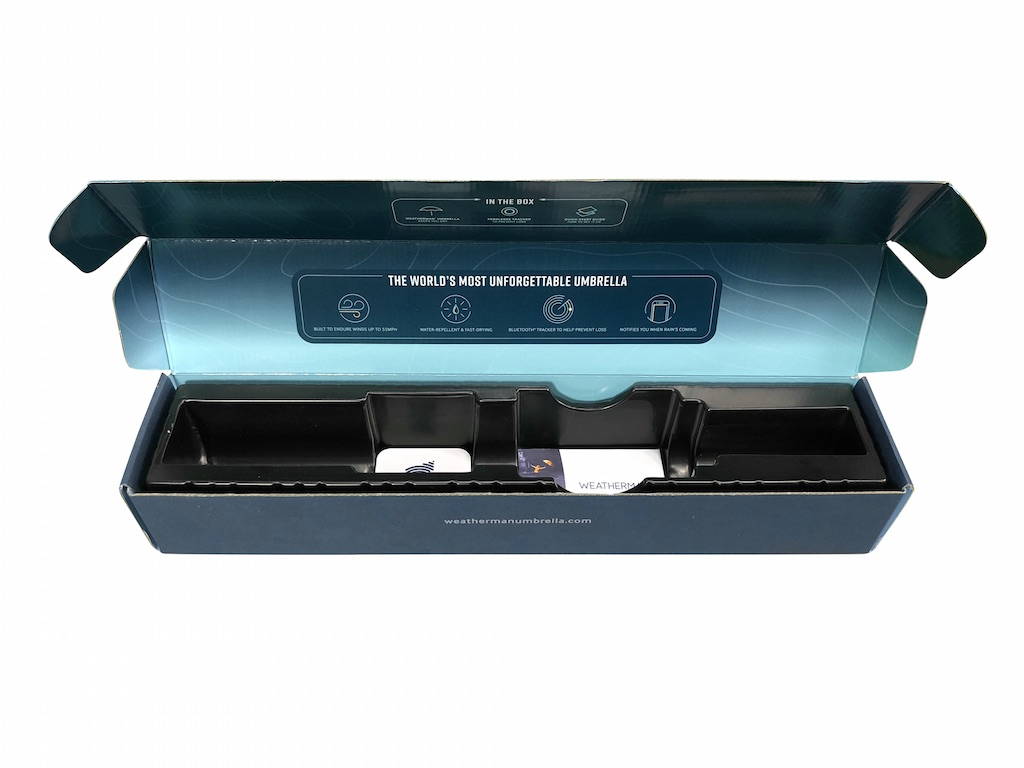 What's included: umbrella, cover sleeve, Pebblebee® tracker with battery, setup instructions
Note that we never include prices in our packaging
Holiday shipping cutoff: Order by 12/16 for guaranteed delivery by Christmas!
WEATHERMAN GOLF FEATURES